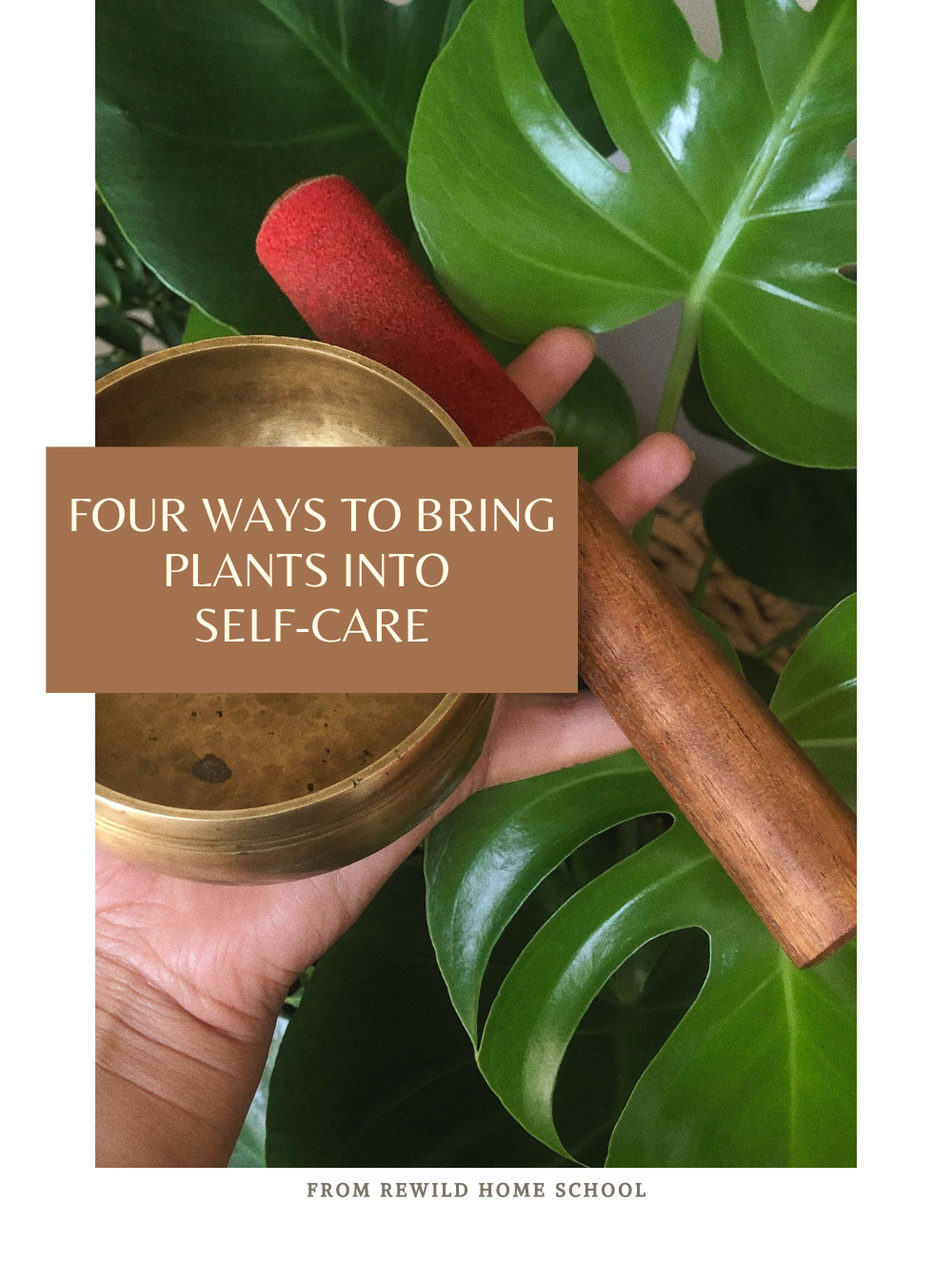 Four Ways To Bring Plants into Self-Care
In no universe should plant-care create stress or anxiety in our lives. While it can seem overwhelming, especially in the winter months as we all try to adapt to fewer hours of sunlight, plant-care is at its core a form of self-care. When we devote energy to the wellbeing and growth of plants we are also allowing ourselves to undergo transformation. Here are four ways to bring plant-care practices into your self-care routine!
Castile Soap it Up
Have a pest infestation? In need of a deep, rejuvenating facial cleanse? Your Dr. Bronner's Castile soap is a friend to both your plants' foliage and your sensitive pores! Dilute unscented or peppermint castile soap with water and apply to plant leaves to fight infestation. After treating the leaves, stems and soil, treat yourself to a long shower!
Drop a Leaf and Release!
If your plants are dropping more leaves than you'd prefer, try reframing their natural response to the winter season in a more loving way. It can be frustrating and saddening to watch your plants lose many of the leaves that brought you joy in the warmer months. Like the plants who shed their leaves to conserve their energy, we are also allowed to let go of stagnant energy and dead weight in our lives. The next time you notice a leaf drop it may be time to say "thank you" to something we're ready to release.
Take Your Vitamins, Make Mom Proud
Just because we don't fertilize in the winter doesn't mean we can't give our plants a little nutrients boost. Brew a cup of herbal tea to feed your plants after the infusion has cooled. Herbs like nettles, raspberry leaf, basil, and parsley are high in rich vitamins that your plants will love! Don't forget to enjoy a cup for yourself. Your mom would be delighted to know that you've finally committed to taking your daily multivitamins!
Mindful Sunbathing
Of course, the best way to get vitamin D is to sunbathe. The moments when the sun shines directly into our homes can truly be the highlight of our days. Try dipping into a light meditation the next time your home is filled with sunlight, bright indirect included! Visualize its warm rays nourishing your space, your body and your plants. Allow yourself to witness the magic of receiving energy alongside your plants! Mindful plant parenthood looks great on you.
Shelby Moring (she/her) runs the online apothecary Creations by Florea where she offers tea blends, facial serums and body butters. She enjoys being surrounded by plants 24/7 and thinks this is where she has her best conversations. Keep up with Shelby here!